Opinion Piece in The Washington Post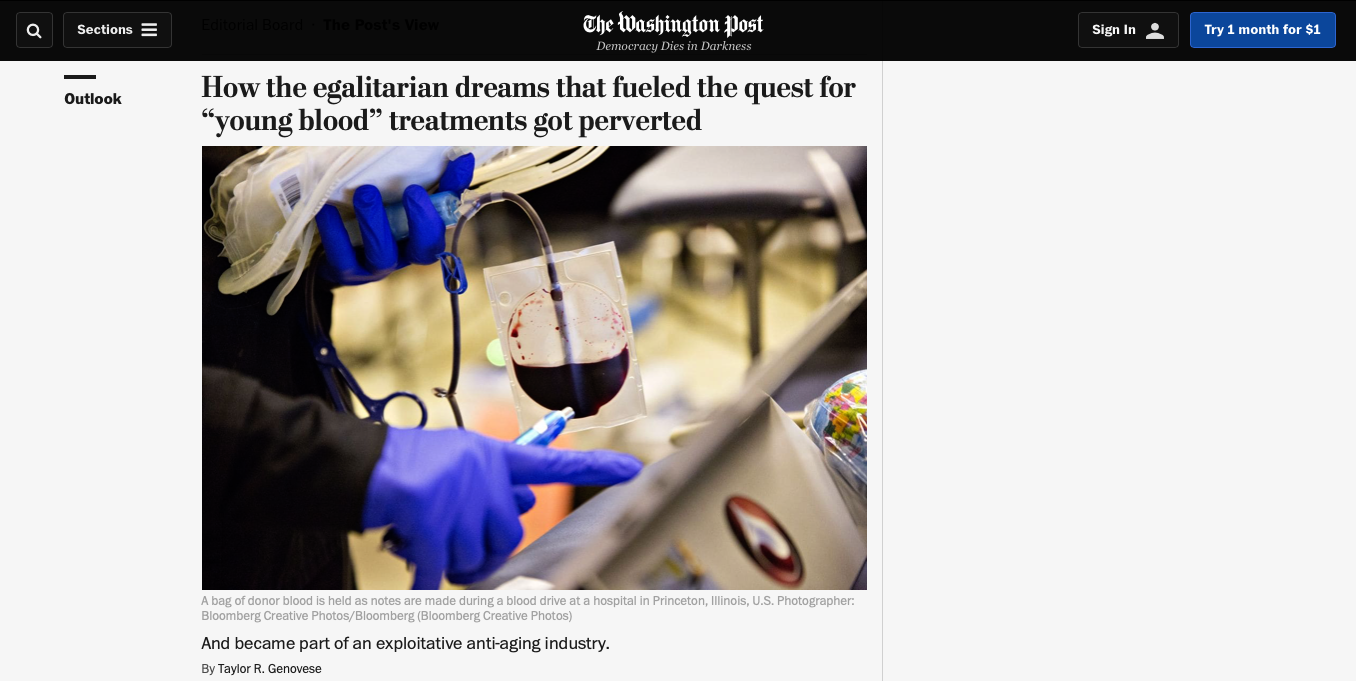 Today, an op-ed I wrote was pubished in The Washington Post! It's all about Alexander Bogdanov, blood transfusions, and the radical roots of the human quest for immortality. Check it out!
NOTE: If you read WaPo regularly, and you encounter their paywall, opening the link with a "Private" or "Incognito" browser mode will trick your cookies and allow you to access the article!
Written on March 27, 2019